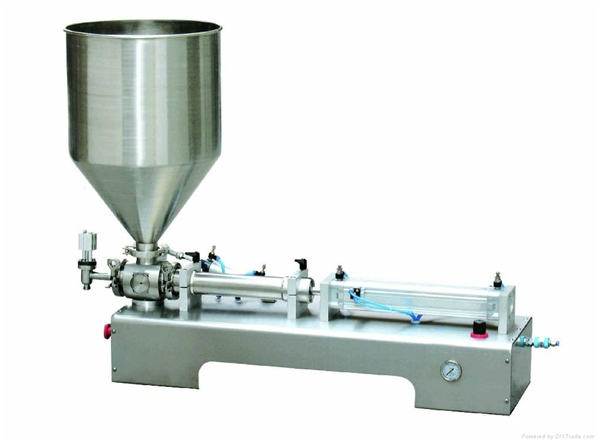 Technical performance
TVF Semi-automatic Liquid Variable Filling Machine unique machine design, simple structure, working conditions at any time any of change, the whole for the whole stainless steel, corrosion-resistant, strong adaptability is more variety and more standard, low volume production the best choice models, Jiliangjingque, no drip. Application and a variety of pesticides, chemicals, pharmaceuticals, oil, beverages, soy sauce, cooking oil and other liquid materials packaging.
Performance advantages
---
Control Interface - straightforward interface, foot-control switch..
Functional improvement - have anti-drip device under the material..
Electrical components - are used internationally renowned brands, ensuring that equipment reliability, high accuracy;
Mechanical components - and access to some materials of high quality non-toxic corrosion 316 stainless steel and PTFE hoses. Other machine parts are of high quality 304 stainless steel.
Maintenance situations - the machine meet the GMP requirements, easy disassembly, cleaning maintenance.
Exchange standard - filling specifications change, simply adjust, easy to get...
Quick Details
Type: Filling Machine, Air Separation Plant
Voltage: 380V
Place of Origin: Shanghai, China (Mainland)
Brand Name: NPACK
Dimension(L*W*H): 225*150*450
Weight: 20KG
Certification: CE
Filling speed: 0-40bot/min
Air supply: 0.2-0.6Mpa
Material: aluminum
Color: silver
Condition: New
Product Type: Cosmetic
Power(W): 2.0KW
Warranty: two years
---